Your global supplier for materials
Carbon Foil Bean Stripper 🢂 DLC Boron Hybrid Foils
The mechanical stability of standard MICROMATTER DLC foils can be increased by sandwiching a thin layer of boron between two layers of diamond-like carbon. MICROMATTER DLC-B hybrid foils contain between 5% and 10% boron.

DLC-B foils have remarkable flexibility, higher tensile strength and hardness. In most applications, their lifetime in particle beams is significantly greater than regular DLC foils. DLC-B foils are recommended for applications that require highest mechanical robustness and improved durability under beam conditions.

MICROMATTER DLC-B foils are available in thicknesses between 0.25 µm and 5 µm and in various sizes.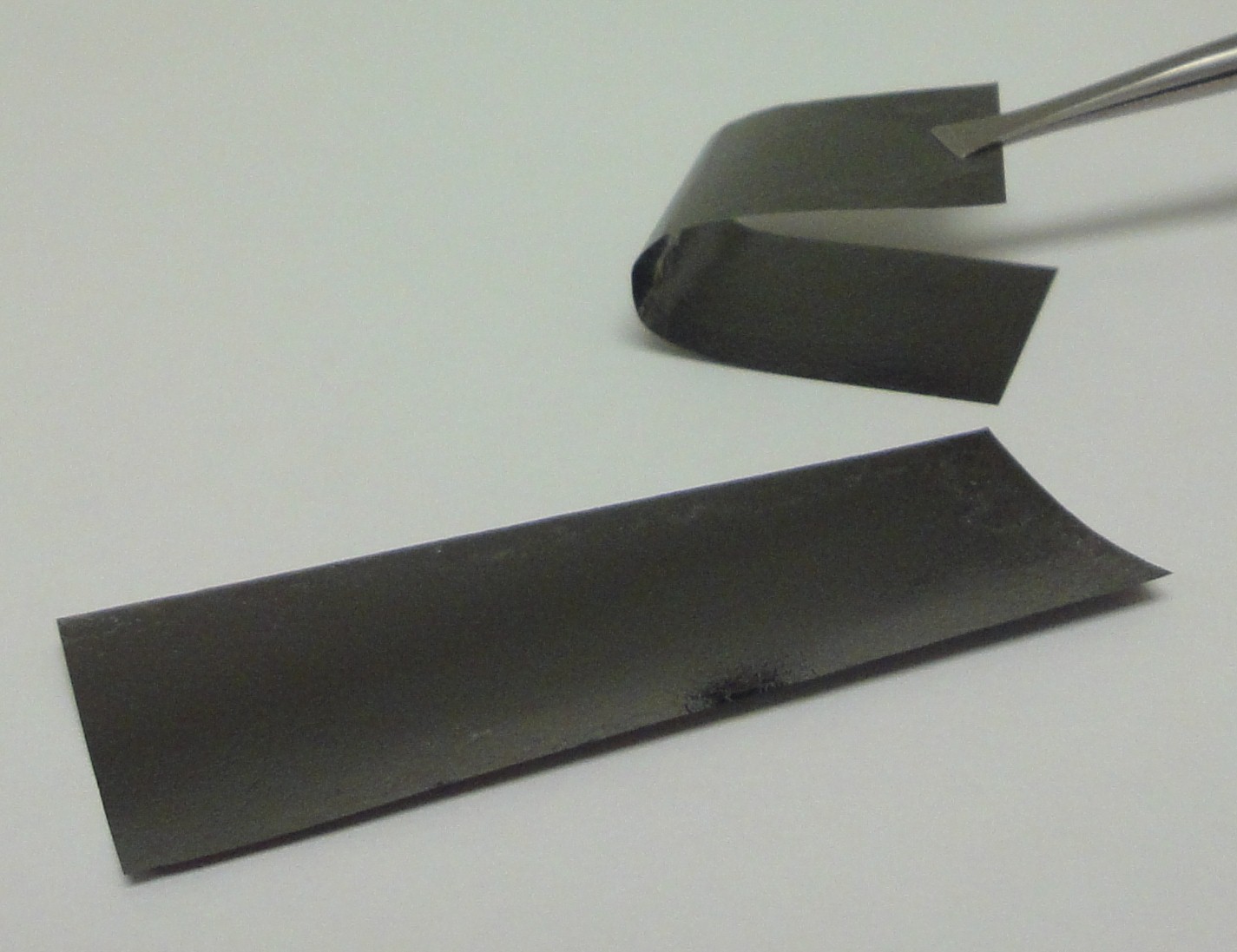 Nominal Size 25x25 (mm)


Part No.

Thickness in
(nm)

Approx Areal
Density(µg/cm2)

DLC-11-0500-S-HYB
500
100
DLC-11-0600-S-HYB
600
120
DLC-11-0800-S-HYB
800
160
DLC-11-1000-S-HYB
1000
200
DLC-11-1250-S-HYB
1250
250
DLC-11-1500-S-HYB
1500
300
DLC-11-1750-S-HYB
1750
350
DLC-11-2000-S-HYB
2000
400
DLC-11-2250-S-HYB
2250
450
DLC-11-2500-S-HYB
2500
500
DLC-11-2750-S-HYB
2750
550
DLC-11-3000-S-HYB
3000
600
DLC-11-3500-S-HYB
3500
700
DLC-11-4000-S-HYB
4000
800
DLC-11-5000-S-HYB
5000
1000
Nominal Size 25x65 (mm)


Part No.

Thickness in
(nm)

Approx Areal
Density(µg/cm2)

DLC-13-0500-S-HYB
500
100
DLC-13-0600-S-HYB
600
120
DLC-13-0800-S-HYB
800
160
DLC-13-1000-S-HYB
1000
200
DLC-13-1250-S-HYB
1250
250
DLC-13-1500-S-HYB
1500
300
DLC-13-1750-S-HYB
1750
350
DLC-13-2000-S-HYB
2000
400
DLC-13-2250-S-HYB
2250
450
DLC-13-2500-S-HYB
2500
500
DLC-13-2750-S-HYB
2750
550
DLC-13-3000-S-HYB
3000
600
DLC-13-3500-S-HYB
3500
700
DLC-13-4000-S-HYB
4000
800
DLC-13-5000-S-HYB
5000
1000
Nominal Size 50x65 (mm)


Part No.

Thickness in
(nm)

Approx Areal
Density(µg/cm2)

DLC-23-0500-S-HYB
500
100
DLC-23-0600-S-HYB
600
120
DLC-23-0800-S-HYB
800
160
DLC-23-1000-S-HYB
1000
200
DLC-23-1250-S-HYB
1250
250
DLC-23-1500-S-HYB
1500
300
DLC-23-1750-S-HYB
1750
350
DLC-23-2000-S-HYB
2000
400
DLC-23-2250-S-HYB
2250
450
DLC-23-2500-S-HYB
2500
500
DLC-23-2750-S-HYB
2750
550
DLC-23-3000-S-HYB
3000
600
DLC-23-3500-S-HYB
3500
700
DLC-23-4000-S-HYB
4000
800
DLC-23-5000-S-HYB
5000
1000
Nominal Size 70x95 (mm)


Part No.

Thickness in
(nm)

Approx Areal
Density(µg/cm2)

DLC-34-1500-S-HYB
1500
300
DLC-34-1750-S-HYB
1750
350
DLC-34-2000-S-HYB
2000
400
DLC-34-2250-S-HYB
2250
450
DLC-34-2500-S-HYB
2500
500
DLC-34-2750-S-HYB
2750
550
DLC-34-3000-S-HYB
3000
600
DLC-34-3500-S-HYB
3500
700
DLC-34-4000-S-HYB
4000
800
DLC-34-5000-S-HYB
5000
1000
Nominal Size 110x140 (mm)


Part No.

Thickness in
(nm)

Approx Areal
Density(µg/cm2)

DLC-46-1500-S-HYB
1500
300
DLC-46-1750-S-HYB
1750
350
DLC-46-2000-S-HYB
2000
400
DLC-46-2250-S-HYB
2250
450
DLC-46-2500-S-HYB
2500
500
DLC-46-2750-S-HYB
2750
550
DLC-46-3000-S-HYB
3000
600
DLC-46-3500-S-HYB
3500
700
DLC-46-4000-S-HYB
4000
800
DLC-46-5000-S-HYB
5000
1000